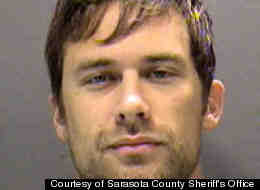 A Florida man is accused of using a rope to tie up his 4-year-old daughter so he could play video games.
The young girl told police that she was watching TV on May 17 when her father, Heath Howe, tied her up in the
kitchen
. She said Howe then began to play "bad guy" video games,
according to WTSP.
The girl's mother and a friend found the girl tied up after they returned from a trip to the gym,
Fox News reports.
The mother's friend untied the child after the mother allegedly did nothing to help her.