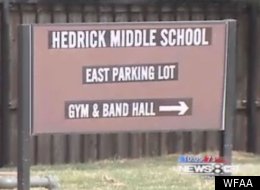 Parents of the students who were allegedly abused filed a compliant, and Robinson was placed on paid leave pending the results of the investigation.
The Lewisville Independent School District
confirmed
that Robinson, who has worked at the school for two years, has since resigned for the rest of the current school year,
according to the station
.
This isn't the first school gym-related incident to cause controversy.
Source
http://www.huffingtonpost.com/2012/05/08/patrick-robinson-texas-teacher-lifting-students-by-hair_n_1500896.html?ref=topbar