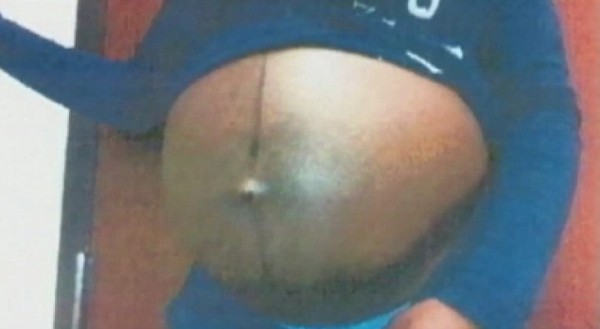 A Georgia policeman has come under fire for
kicking
a pregnant woman so hard she was forced to have an emergency C-section.
Raven Dozier said that when officer Jerad Wheeler came to her house to quell her brother's dispute with her mother, Wheeler used a Taser on him.
She cried out and Wheeler pounced, kicking the nine-month pregnant woman in the stomach and charging her with obstruction.
Her baby Levi was born after emergency surgery and now she's demanding that Wheeler pay for his 'brutal' use of force.
'I couldn't believe an officer would kick me, with my child in my stomach,' Mrs Dozier told WSBTV.
She said that she was trying to help calm her brother down after officers were called to their home and her brother was arguing with them.
Officers shot her brother with a stun gun and she cried out, causing officer Wheeler to give her a 'front push-kick to the abdomen,' according to his official report.
He said that he couldn't tell she was pregnant because it was dark and she was wearing loose clothing.
Wheeler justified his actions further by saying he used an officially sanctioned move he was 'taught to do at the academy.'
Procedure? Wheeler said said that he couldn't tell she was pregnant because it was dark and she was wearing loose clothing. He added that he used an officially sanctioned move he was 'taught to do at the academy'