The text accompanying the image -- which is pretty gross, by the way -- reads "I was eating a hash brown from McDonald's on the way home when I felt something on the bottom... "
The user doesn't disclose what type of insect it is, but it appears to be some sort of cockroach or moth. Late Wednesday night, the user posted an update:
I took the thing and showed it to the manager and she marked my receipt so I could get the same meal for free the next time I come in for breakfast. She didn't really seem all that concerned.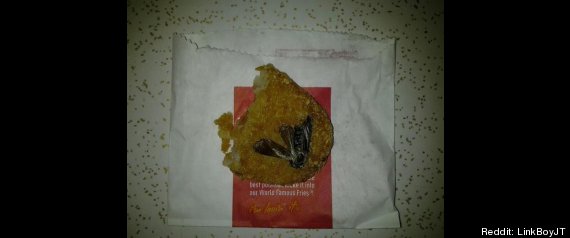 Source
http://www.huffingtonpost.com/2012/05/16/cockroach-mcdonalds-hash-browns_n_1520862.html?ir=Weird+News&ref=topbar