Marco Inskip, a 40-year-old substitute teacher at Charles L. Spragg Elementary School in Egg
Harbor
City, N.J., has been accused of telling a 7-year-old girl she was dressed
"too sexy for gym today," CBS New York reports.
Henry Wilson, the girl's father, told the station he filed a police complaint against the teacher, who has been suspended from the school district.
"You just don't talk like that to children,"
parent Debbie Maser told WGHP-TV. "You don't use those kind of words in reference to them."
The
Press of Atlantic City
reports
the 7-year-old told a teacher that Inskip said a "bad word to her,"
but didn't want to use the word "sexy."
Wilson said he appreciates the school's action, but wants it to go further.
"The
guidance counselor
talked to her, and I'm happy with how the school responded," Wilson told the paper. "I just don't want him to be able to go to another district and do the same thing."
According to the
Cherry Hill Courier Post
, the Egg Harbor City school board
plans to visit the case against Inskip in May.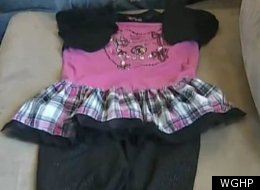 Source
http://www.huffingtonpost.com/2012/04/24/marco-inskip-substitute-teacher-accused-of-telling-second-grader-her-clothes-were-too-sexy-for-gym_n_1449776.html