At the height of his career in Congress, Newt Gingrich used to tell audiences that renewing American civilization was "the central challenge of the rest of our lives."
But before Gingrich could deliver his grand new theory of American civilization to the public in a 1993 speech, his deeply divisive racial stereotypes would need to be removed.
"For poor minorities, entrepreneurship in small business is the key to future wealth," Gingrich wrote by hand in a first draft. "This is understood thoroughly by most of the Asians, partially by Latinos, and to a tragically small degree by much of the American black community."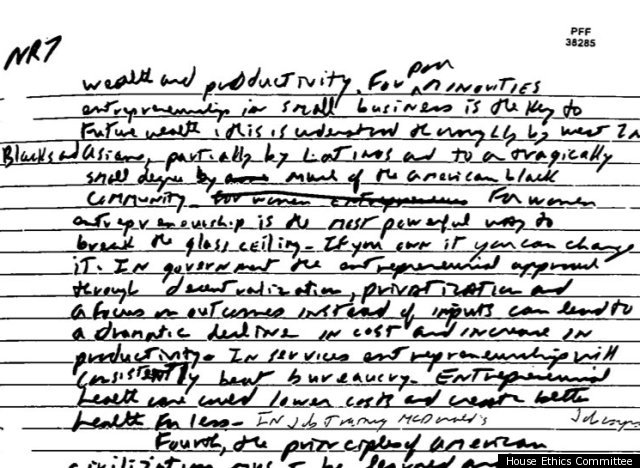 Read More http://www.huffingtonpost.com/2012/01/23/newt-gingrich-latinos-blacks-weath-gop-2012_n_1224939.html?ncid=edlinkusaolp00000003